Afronautic Research Council Launches Investigation in Windsor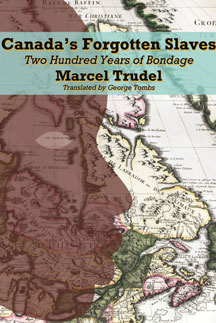 I arrived at the Windsor Train station on Friday at 10 pm.  My host Judy promised to pick me up. I wondered how we would recognize each other since we had never met.  I needn't have worried. Her partner Glen stood on the platform waving a red and white banner that read Miss Canadiana!
The next morning Judy walked me downtown to meet with Alana, the coordinator of  Neighbourhood Spaces, the entity that invited me to Windsor to do this residency. Neighbourhood Spaces is a joint initiative between the city of Windsor, the Windsor Art Council and Broken City Lab, an art incubator for artistic projects that engage the city. Alana is facilitating all aspects of my work here in Windsor including connecting me to important people and spaces in the community.
In order to create a portal enabling the public to step into interactive sonic stories of Canada's Black pioneers during this residency I am launching the Afronautic Research Council. I am particularly interested in illuminating  hidden stories of enslaved people that have been erased from foundational narratives of early Canada.
John Graves Simcoe, the governor of Upper Canada proposed an Act in 1793 to abolish slavery on the Canadian side of the border. Many people are shocked to learn that slavery was so popular that the legislature members many of whom owned Black and Aboriginal slaves, blocked Simcoe's Act. Instead, they came to an agreement to not import any more slaves in exchange for retaining their rights to the slaves they already owned. Slavery remained legal in Canada until 1833 when Britain finally abolished this heinous institution in its colonies.
HUSH HARBOUR and The Resistance of Peggy Pompadour are two sonic walks I've created that tell stories from the point of view of early Black settlers in Toronto. The story I will create in Windsor will focus on the enslaved people owned by Francois Baby, heir to a French fur trading empire and a member of one of Windsor's most elite families. The former house of the family is now owned by the city of Windsor and is the home of its Community Museum. Alana met with the Museum folks to gain their support for my residency. Their own research, in response to my interests, resulted in finding a book by historian Marcel Trudel called Dictionnaire des esclaves et de leurs propriétaires au Canada. In this and other works, Trudel presents evidence that by 1759 New France had produced 3,604 slaves, both Black and Aboriginal. Brett Rushforth said In some areas, such as Montreal's commercial district around Rue Saint-Paul and the Place du Marche, Indian slaves played an especially important role. There, fully half of all colonists who owned a home in 1725 also owned an Indian slave."
Trudel listed over twenty slaves that were owned by the Baby family. The entries are in French and although I understand and speak a little French, boy, do I have a reason to become fluent now! Fortunately for me, Michelle Soulliere, a local artist whose practice engages with history, has offered to translate what I need from this book. She told me about Therese, an enslaved Black woman who was owned by Francois' brother Jacques. At 24 years old she was sold to Francois along with her infant son Leon in 1785. Therese was freed in 1803 and died in 1826. Rosalie, Therese's daughter, was given by Jacques to his daughter Elizabeth when she married Charles Casgrain. There is a street bearing his name in the city.
Michelle poured over the document to reveal its mysteries and then she revealed to me that she is actually a descendant of the Baby family!
I am convinced that my serendipitous encounter with Michelle on this journey is no accident.  Her presence in this project reminds me that it is my intent to provide a bridge between worlds and to create a path of empathy where we can encounter "the other" and find ourselves.
---